NICE EXPO

nice expo
Op woensdagmiddag 25 januari zetten we samen met onze relaties een aantal van onze actuele projecten in de etalage! Met dit podium willen we met elkaar laten zien wat we doen, wat we leren maar bovenal willen we anderen inspireren om een stap te zetten in de transitie naar een Circulaire Economie.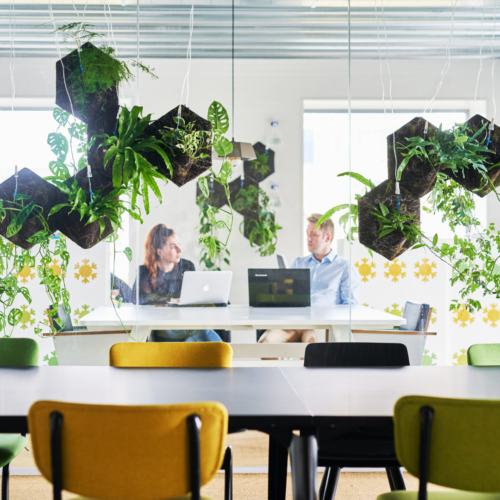 Ontdek wat NICE doet
NICE werkt aan vraagstukken, op het gebied van Circulaire Economie, van overheden, bedrijven, kennisinstellingen en burgers. De aanpak is uniek. NICE is dé plek waar jonge mensen kunnen werken aan deze vraagstukken.
CIRCLE of f00d x field lab
Woon een projectpresentatie en sparsessie bij. Ontdek zo de rol van Circle of Food binnen het fieldlab. En proef aan circulariteit! Proef bijvoorbeeld de circulaire Zwampasta.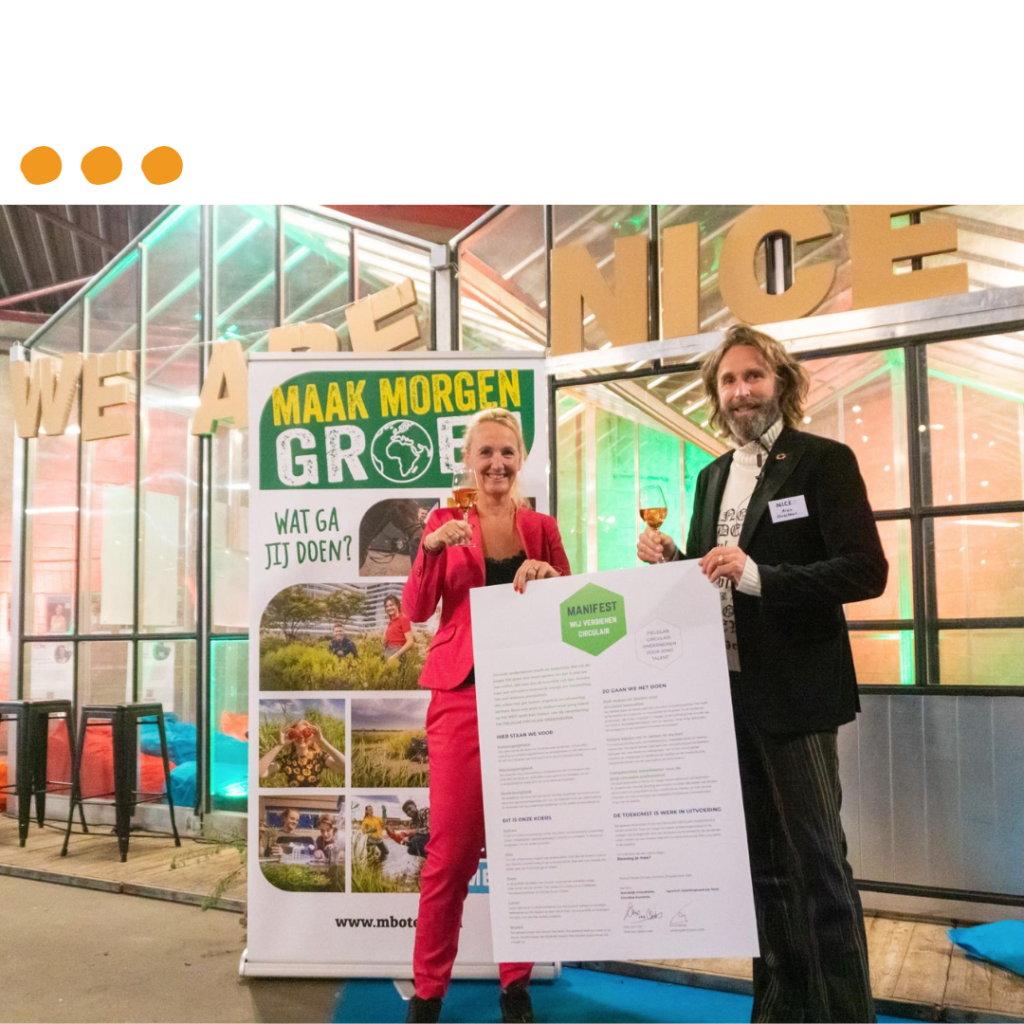 Sessie: Fieldlab Circulair Ondernemen
NICE opent in samenwerking met Terra en Distribugs een fieldlab in het havengebied van Meppel. Gezamelijk trekken we op in de eiwit transitie binnen het proteine lab. Een plek waar bedrijven en onderwijs samenkomen en intensief samenwerken in ontwikkeling en productie van circulaire innovaties door o.a. reststromen te verwaarden uit de regio. We nemen je mee in dit fieldlab en laten je voorbeelden van verwaarde resttromen proeven. Dat smaakt naar meer!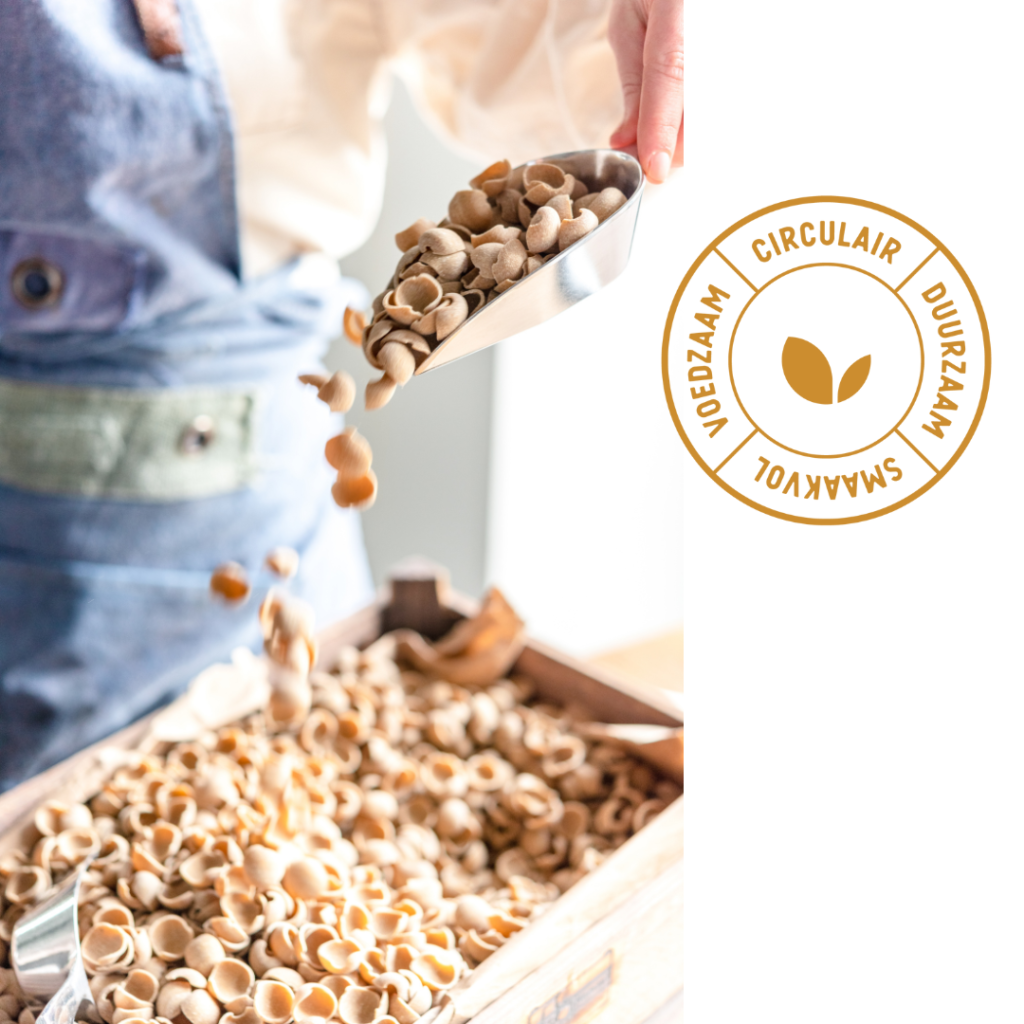 Zwampasta
Wist je dat je 7,5 kg koffiedik van de verbrandingsoven redt met 1 zakje Zwampasta? Ook krijg je met de Zwampasta meer vezels én plantaardige eiwitten binnen. Beter voor de aarde en voor jou!