producten uit de Waadhoeke

lokaal & circulair: producten uit de waadhoeke
Boerderijwinkel Dykstra State en Circle of Food hebben de handen in een geslagen om voedsel de waarde te geven die het verdient. Appels uit de Gemeente Waadhoeke zijn gered en gebruikt voor maar liefst drie gezonde en lokale producten.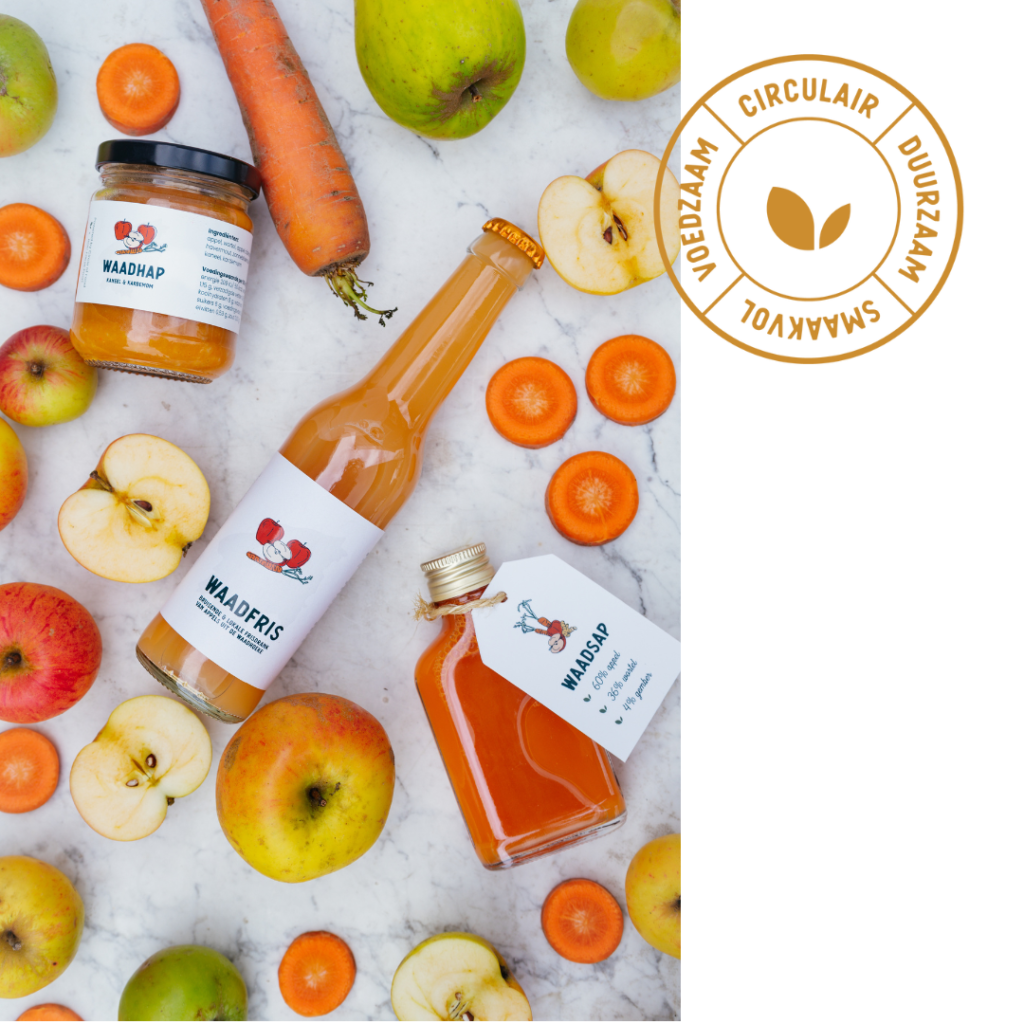 circulair & tegen verspilling
Dit wil je proeven! Sterker nog, de producten zijn vanaf nu te verkrijgen. Dus ook jij kan circulariteit op de kaart zetten.
Waadsap
Allereerst is er de Waadsap. Een vers sapje van appels, wortels en gember. Dit sapje wordt bewaard in de vriezer, waardoor je het helemaal vers kunt consumeren, vol vitaminen en mineralen. De WAADSAP laten we maken door Vitamine Bo, een lokale ondernemer uit Arum. Mooi hoe ondernemers uit de regio kunnen samenwerken voor dit lokale product.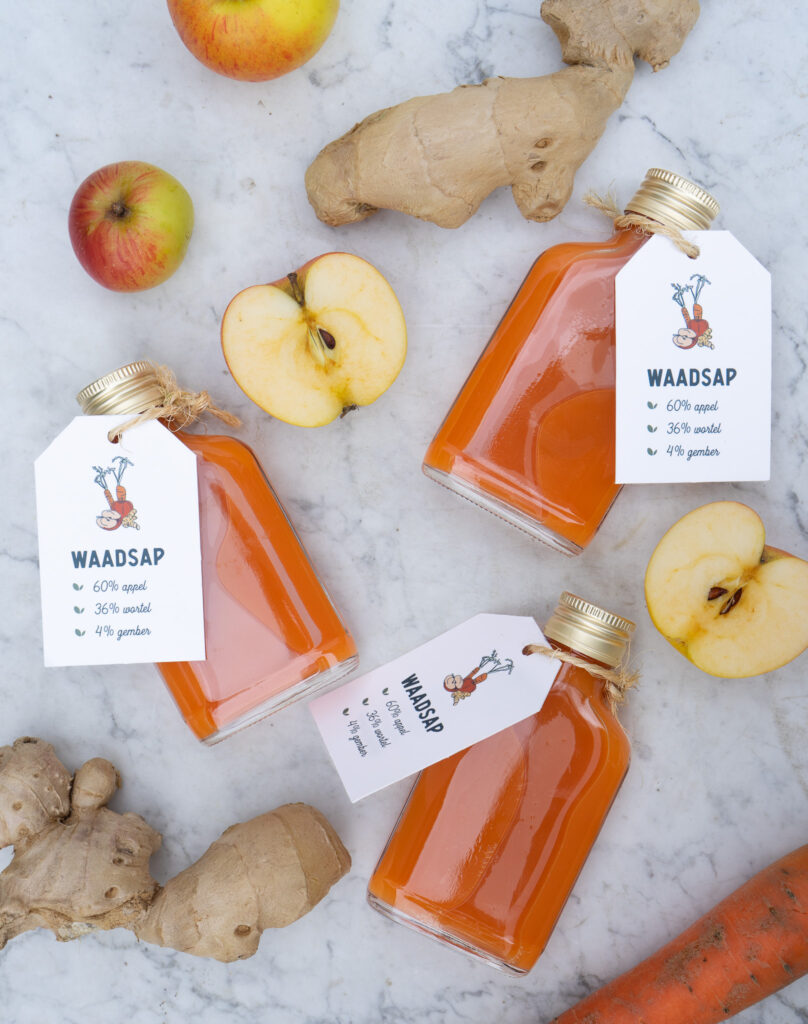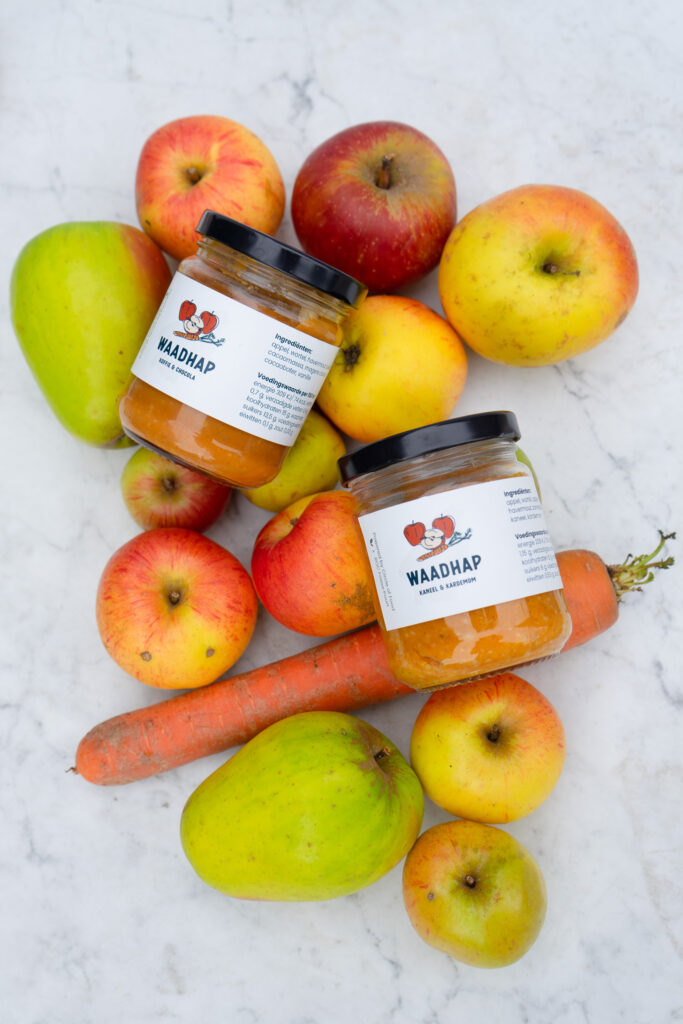 Waadhap
De Waadhap is een tussendoortje met wortel, appel en specerijen. Zeer geschikt voor fietsers die even een energieke break nodig hebben. Maar ook lekker bij de yoghurt, je havermout of bij het avondeten. De Waadhap is gemaakt in samenwerking met ROC Friese Poort. De studenten zijn de chefs van de toekomst en doen de opleiding Dutch Cuisine. Zo kunnen we het circulaire verhaal ook aan de koks mee geven. Maar de chefs van de toekomst zorgen er ook voor dat de Waadhap verrassend lekker smaakt! 
Waadfris
Dan is er Waadfris. Een bruisende frisdrank van appels en een scheutje wortel. De frisdrank bevat minder suiker dan reguliere frisdrank en smaakt extra lekker door de frisse appels van verschillende oude appelrassen uit de Waadhoeke. Hoe gaaf is het om als horecagelegenheid aan te sluiten bij dit initiatief en circulariteit op de kaart te zetten.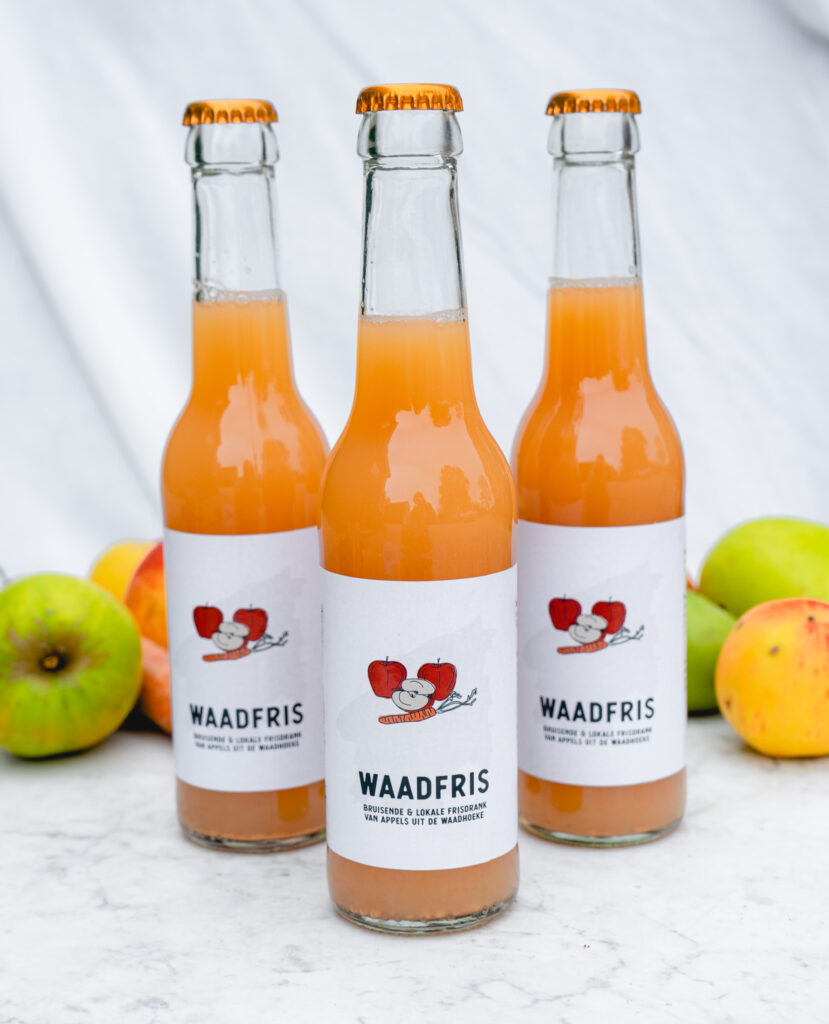 bij boerderijwinkel dykstra state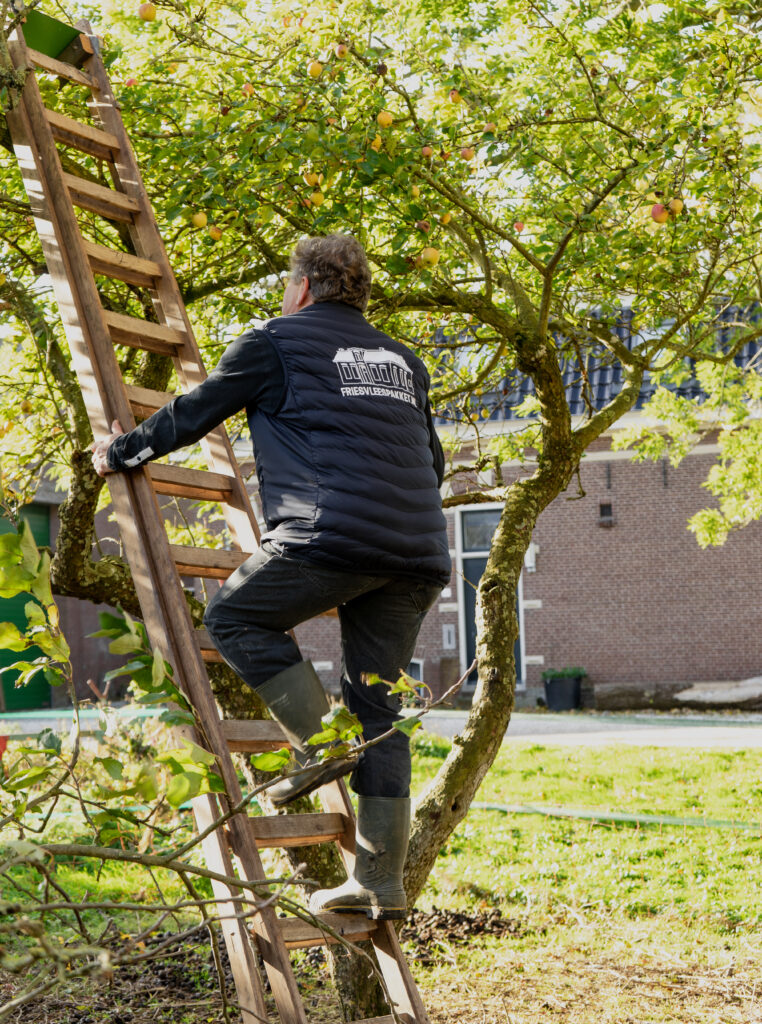 Boerderijwinkel Dykstra State is een prachtige boerderijwinkel in Menaam. Een winkel gevuld met mooie producten. Vlees uit de korte keten, lokale kazen, groenten, lokale biertjes, peulvruchten en nog veel meer. Een breed assortiment vol producten met een verhaal.
Maar wat de winkel het mooiste maakt is de mensen erachter. Jelmar en Grietje Lautenbach kunnen je met passie de verhalen achter de producten vertellen. Waar komt het vandaan? Waar is het geproduceerd? Daar kunnen ze je meer over vertellen. Daarbij zetten ze zich in voor hun omgeving door onder andere appels op te kopen uit de Waadhoeke die anders nog geen bestemming hadden. En daar rollen nu in samenwerking met Circle of Food 3 nieuwe producten uit. 
Boerderijwinkel Dykstra State
Bitgumerdyk 24, 9036 VS Menaam
jeng.lautenbach@planet.nl